On Thursday, the MOD70 PowerPlay completed the 138-mile Cowes-Dinard course in an unofficial time of 04 hours 34 mins 06 secs, well inside the official world record, but Giovanni Soldini's Multi70 Maserati was to eclipse that time.
Maserati, which started its attempt just after PowerPlay, completed the run in an unofficial time of 4 hrs 30 mins 49 secs, just 3 minutes and 17 seconds faster than PowerPlay.
Both teams recorded boat speeds in excess of 40 knots, at an average speed in excess of 30 knots. To put the amazing pace into context, PowerPlay's Tom Dawson reminded us that the Portsmouth to St Malo ferry takes seven hours!
Peter Cunningham and all the PowerPlay crew were quick to congratulate Giovanni Soldini and the Maserati crew for their victory. It had been a fierce yet friendly competition, won by the narrowest of margins.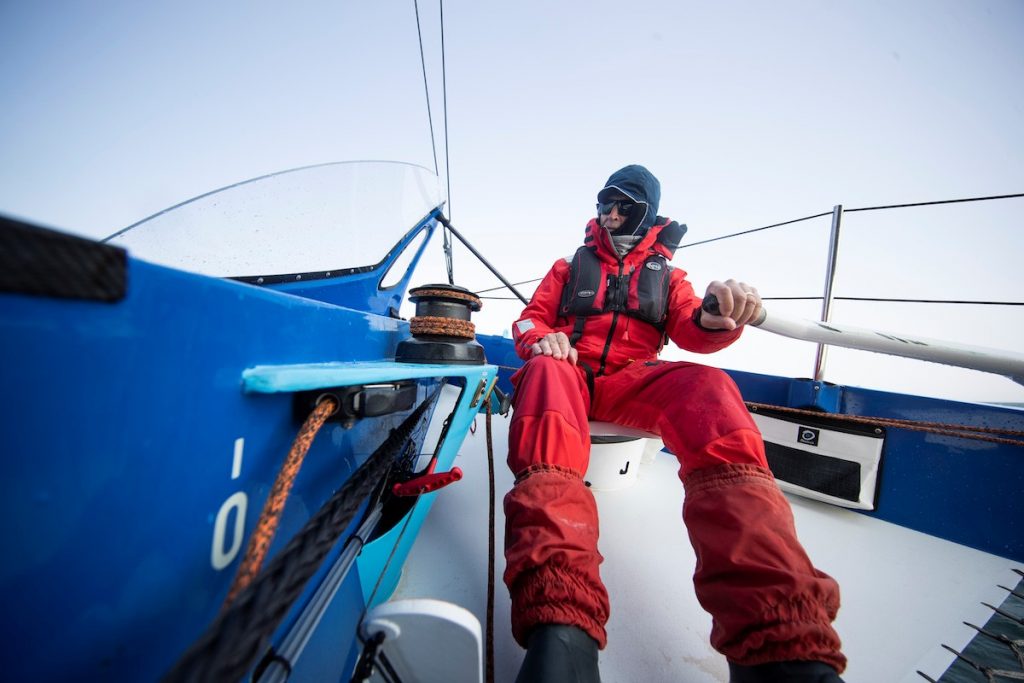 MOD70 PowerPlay crew for Cowes-Dinard record attempt – Peter Cunningham, Ned Collier-Wakefield, Martin Watts, Simon Fisher, Tom Dawson, John Hamilton, Jeff Mearing, Paul Larsen, Mark Lloyd.
For more information about PowerPlay Racing: http://www.PowerPlay.ky